19/10-2015
My 2015 calendar is now in pre-order: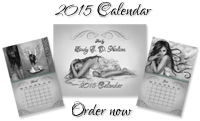 8/10-2014
Drawings updated.
October specials can be viewed here:




8/4-2014
As you may have noticed my site haven't been updated in a while. Unfortunately I am in lack of time, as I try to divide my time between drawing, family and tattooing.
New drawings have been added and you can find the latest newsletter here with April Specials.




10/2-2014
ZindyZone is currently under construction. Some areas may be temporarily unavailable but the site will be back as a better and updated page soon.
I am also happy to announce the 'Art site of the month' will be back in the near future featuring talented artists from around the world. Visit back soon to see the first featured artist.

3/1-2014
January Newsletter is up:
LINK

1/1-2014
Starting off the year with lots of new drawings. I have been behind with updating my galleries for a while now but I will catch up eventually.
You can see everything new through my shop as well untill my galleries are up to date.
New Drawings and Products: LINK

30/12-2013
As the year is coming to an end I just want to thank you for your support through out 2013. My 2013 was all about changes and finding myself again. After some tough years personally and art wise I finally feel I am back doing what I truly love - my emotive black and grey drawings. This year also handed me an amazing opportunity to expand to a new art form, tattooing. I can't wait to explore it more in the new year. My 2013 has been life changing and I have faith that 2014 will be an amazing year as well. From the bottom of my heart, thank you for always supporting me, it's an amazing feeling to have people around the world care so much for me and what I do.
Happy New Year.

Love,
Zindy

5/12-2013
My life took a change in October when I started tattooing. Late September I was contacted by the owner of Get it Ta2, Martin Molle, here in Denmark and decided to give it a chance. Since then I have been tattooing regularly and love it.
If you want to follow my tattoo career you can do it through this Facebook site until my new tattoo website is up and running:
http://facebook.com/ZindyInk

4/12-2013
December Sale: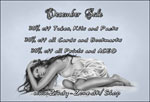 Only got a few 2014 calendars left in stock, if you want one it's last chance: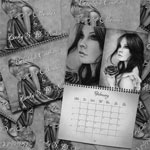 19/10-2013
Drawings updated with all the drawings from past months.
My 2014 calendar is in print and will be delivered mid November. Get your copy here: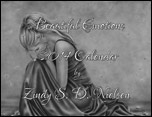 5/10-2013
Hi guys,
My website have been neglected for a very long time. I have been busy with school since summer and didn't have the energy to do much else.
School has now ended and I am venturing into a new field of art. I was recently offered an amazing opportunity, which I will tell you more about soon. It's time for me to look forward and embrace the future. 2013 has without a doubt been one of the most changing and important years for me.
Thank you for your amazing support always.

1/8-2013
Drawings updated.
Newsletter for August can be viewed here:




28/7-2013
Lots of new bookmarks available at the shop, see them all here: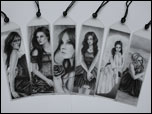 Original art bookmark available:




30/6-2013
Win an original drawing of you!
Visit my FB to read more: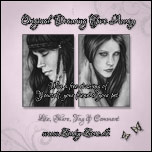 Newsletter for July is up, big sale this month!



Drawings updated.

19/6-2013
Drawings updated.
June Newsletter is up here:




12/5-2013
Drawings updated.

5/5-2013
Drawings updated.
May newsletter can be viewed here:




20/4-2013
Drawings updated.
Lots of new magnets available in the shop:



8/4-2013
Drawings updated.
Find the newsletter for April here: LINK

3/4-2013
Drawings updated.

28/3-2013
Drawings updated.
I recently got back into blogging again, if you don't follow me already visit:




10/3-2013
Find me on Instagram: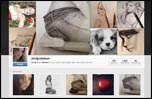 12/2-2013
Drawings updated.

1/2-2013
The Valentine Sale has started in the shop.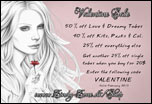 Lots of new drawings added.

12/1-2012
Drawings updated.

7/1-2013
Drawings updated.

4/1-2012
January Newsletter out:




28/12-2012
Drawings updated.

26/12-2012
Early New Year Sale is starting today.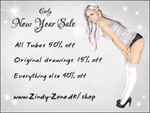 16/12-2012
Drawings updated.

30/11-2012
Drawings updated.
Christmas Sale and much more: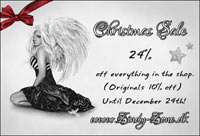 23/11-2012
Black Friday Sale - 50% off everything in the shop!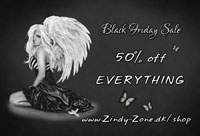 Special newsletter here:




22/11-2012
Drawings updated.







More ZindyZone news >